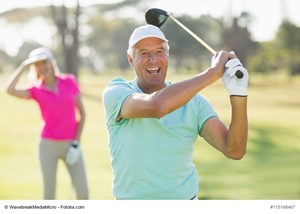 Looking to live near a beautiful golf course? Check out the luxury residences available in Florida, and you should have no trouble finding a top-notch house close to a stellar golf course.
Ultimately, luxury residences are available near a variety of popular Florida golf courses, including:
1. Seminole Golf Course
Located in Tallahassee, Seminole Golf Course offers a challenging 18-hole championship course, one that is ideal for golfers of all ages and skill levels.
If you want to tee off at one of the world's top golf courses, Seminole Golf Course is sure to match or exceed your expectations.
In addition, Seminole Golf Course offers year-round golf lessons and clinics and has PGA-certified staff on site. And if you own a Florida luxury home near Seminole Golf Course, you can learn to golf like a pro in no time at all.
2. TPC Sawgrass
Home of the Players Championship, TPC Sawgrass in Ponte Vedra Beach provides a golf course unlike any other.
TPC Sawgrass is the brainchild of architect Pete Dye and features 36 unforgettable holes. It was built with spectators in mind, and as such, serves as one of the only "stadium course" options in the United States.
Today, TPC Sawgrass represents a fun, exciting golf course that includes various par-3s, par-4s and par-5s. The golf course also has the distinction of having no two consecutive holes that are played in the same direction, making it a wonderful choice for those who are looking for a one-of-a-kind golf challenge.
If you're searching for a luxury home near a top Florida golf course, it pays to explore the deluxe residences near TPC Sawgrass. By doing so, you can discover a superior house that guarantees you won't have to travel too far to golf at a stunning course.
3. Calusa Pines
Calusa Pines in Naples is an exclusive golf course that consistently ranks among the best golf courses in the world, and perhaps it is easy to understand why.
At Calusa Pines, you can enjoy outstanding vistas, sweeping ridges and other awe-inspiring landmarks along the course.
Plus, Calusa Pines boasts an atmosphere that promotes camaraderie among those who love golf. It even provides a relaxing golf environment that has no tee times, ensuring that you can golf to your heart's delight, any time you choose.
There is no shortage of first-rate golf courses in Florida. If you need help finding a luxury house near one of the aforementioned Sunshine State golf courses, a real estate agent is happy to assist you.
A real estate agent can keep you up to date about luxury residences that become available near myriad Florida golf courses. Furthermore, a real estate agent can help you seamlessly navigate the luxury homebuying journey and avoid any potential pitfalls along the way.
Ready to own a luxury house near a top Florida golf course? Collaborate with a real estate agent, and you can move one step closer to finding your dream home close to one of the best golf courses in the Sunshine State.